We WON!! Sweet Victory for Consumers
President Obama Signs Raechel and Jacqueline Houck Safe Rental Car Act
Work still needed to close car dealers' "Loaner car loophole"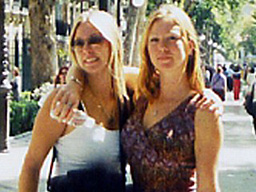 After over 5 years of battles against the rental car industry, auto manufacturers, and the National Automobile Dealers Association, we finally won!!! The U.S. Congress passed the Raechel and Jacqueline Houck Rental Car Safety Act in the federal Highway Bill, known as the "DRIVE Act," and President Obama signed it into law. The Act took effect on June 1, 2016. It is the first major expansion of the National Highway Traffic Safety Administration's authority since the agency was created in 1970.
The new Act prohibits nearly all rental car companies, including many car dealers, from renting, loaning, or selling recalled vehicles until the safety defects have been repaired. Federal law prohibited dealers from selling recalled new vehicles, but there was no similar federal law regarding rentals and loaner cars.
For the first time, the National Highway Traffic Safety Administration will be able to police used vehicles provided by rental car companies, including car dealers, as rentals or loaners. Nearly all vehicles rented or sold by rental car companies will be required to be free from potentially lethal safety recall defects. Rental car companies are the largest purchasers of new cars in North America. They are also among the largest sellers of used cars.
This means that millions of used cars will also be safer, when they re-enter the used car market. That will directly benefit millions of low and moderate-income consumers and their families, and also make the roads safer for everyone. However, because of a last-minute loophole added at the behest of auto dealers, the Act would apply only if the company rents or loans a fleet of 35 or more vehicles, on average – exempting many auto dealers. If a dealer rents, loans, or sells an unsafe recalled car, it would still be a violation of various state laws, but NHTSA is not able to enforce those laws.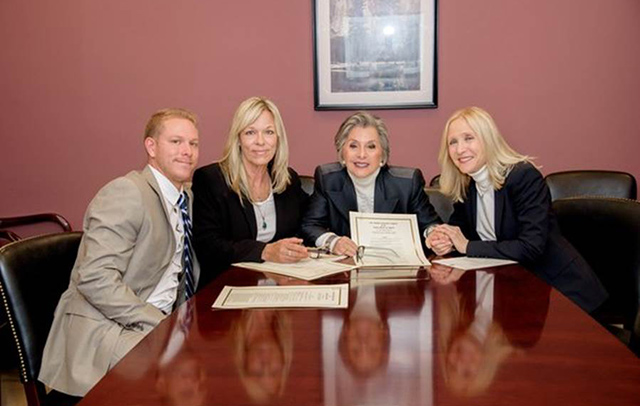 "I'm thrilled that we've finally passed the Rental Car Safety Act named for my beautiful, treasured daughters, Raechel and Jacqueline. But I'm worried about the loaner car loophole for car dealers and remain committed to closing that dangerous safety gap," said Cally Houck, Mother of Raechel and Jacqueline Houck, who were ages 24 and 20 when they were killed by a recalled rental car.
The leading champions for passage of the Act were U.S. Senators Schumer, Boxer, McCaskill, Nelson, and Blumenthal, and Representatives Capps, Schakowsky, Butterfield, and Jones. The Senate measure was also co-sponsored by Senators Casey, Feinstein, Gillibrand, and Markey. The Obama Administration, including Secretary Anthony Foxx, was also strongly supportive of passage.
The Senate and House both rejected attempts by the auto manufacturers and car dealers to kill the bill, or to allow rentals and loaners of recalled vehicles with "disclosure," which would merely shift liability onto the victims of unsafe vehicles. For years, the rental car industry vociferously opposed the legislation. But eventually, after years of being pressured by widespread national publicity, popular online petitions, and a challenge mounted by Sen. Boxer, Cally, and CARS, the rental car industry (including Enterprise, Hertz, Avis, Dollar-thrifty, Alamo, National, and the American Car Rental Association, as well as many smaller rental car companies) helped persuade lawmakers to vote for the Act, and worked alongside Cally Houck and CARS for passage of the new law. The lone exception was the owner of Rent-a-Wreck, Jack Fitzgerald, a car dealer with dealerships in Maryland, Pennsylvania, and Florida, who actively opposed the bill and lobbied against its passage.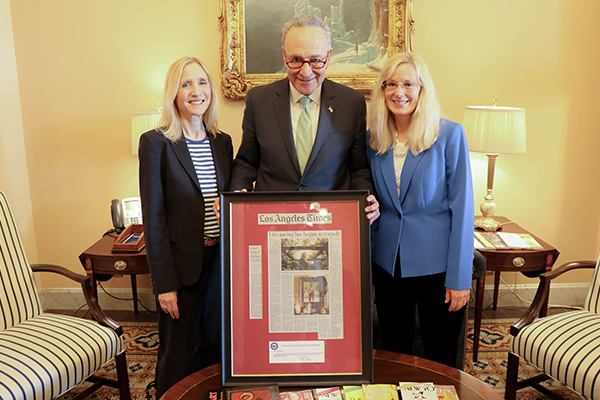 CARS was represented in Washington, D.C. by Pamela Gilbert, former Executive Director of the U.S. Consumer Product Safety Commission, who worked closely with CARS President Rosemary Shahan and Cally Houck on developing and implementing the successful strategy, eventually overcoming all the opposition.
US Rep. Roger Williams (R-Texas), a car dealer, introduced a special-interest amendment to exempt car dealers from the bill, and to allow them to rent or loan unrepaired recalled vehicles regardless how unsafe they are, or how many people they have maimed or killed, without having to worry about NHTSA enforcement. U.S. Rep. Lois Capps (D-CA), and Rep. Jan Schakowsky (D-IL) argued against the dealer loophole on the House Floor, pointing out that the amendment would mean that consumers who take a recalled car to a dealer for repairs could be loaned another recalled car with the exact same defect. Despite polling showing that the public overwhelmingly opposes this loophole, the Williams amendment passed near midnight, with few Representatives left on the House floor to cast votes, by a voice vote, with some voting "No."
While Rep. Williams claimed that the loaner loophole would apply only to minor problems that do not affect safety, it would actually apply to ALL safety recalls, including defects such as catching on fire, brake failures, loss of steering, stalling in traffic, wheels that fall off, axles that break, child safety seat anchors that fail, seat belts that break apart in a crash, and air bags that spew shrapnel that blinds people and slices into their necks, causing them to bleed to death.
Rep. Williams also claimed that no dealer would loan or sell an unsafe vehicle. However, many news reports have exposed cases where dealers have handed customers the keys to vehicles with potentially lethal safety defects, causing crashes and even catching a home on fire. In one tragic crash, four family members were killed by an unsafe Lexus loaner car. In Texas, Carlos Solis was killed by a recalled used car with an exploding Takata air bag when a dealer failed to get the car repaired prior to sale. CarMax, the largest retailer of used cars in the nation, openly admits that it sells large numbers of unsafe recalled vehicles without bothering to get the free safety recall repairs done first.
According to the National Highway Traffic Safety Administration, "All safety recalls resulting from defects present an unreasonable risk to safety and we believe it is inappropriate to suggest that some defects are not risky enough to require repair. For the safety of the motoring public, all recalled vehicles should be fixed promptly."1
The Campaign Legal Center urged the House Ethics Committee and the Office of Congressional Ethics (OCE) to review Texas Republican Rep. Roger Williams' conduct in authoring a special-interest amendment that would benefit his own business, as a car dealer.
The Act will improve both rental car and used car safety, by reducing the numbers of recalled rental and used cars that re-enter the used car market. However, Congress failed to close the used car safety gap, due to heavy opposition from the National Automobile Dealers Association.
Read more:
LA Times: One mother spent over a decade after her daughters' deaths changing car rental laws
---