Showdown between California car dealers and consumers
over e-contracting
Benzinga
by Steve Evans - MoneyGeek.com
May 31, 2017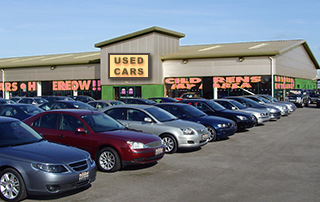 "A bill to permit e-contracts in auto financing in California has alarmed consumer advocates and attorneys representing victims of unethical auto sales.
'E-contracts allow fraud on a scale I've never seen,' says San Diego attorney Hal Rosner, who represents hundreds of car buyers who have run into legal trouble with e-contracts. 'There is massive fraud going on here.'
Promoted by auto dealers as a convenience, e-contracts make it easier to cheat buyers, according to attorneys. Rosner says unscrupulous dealers have changed e-contracts to slip in fees and add-ons for extras his clients never agreed to, as well as higher purchase prices and down payments than they were promised. Some dealers even manipulate the promised trade-in value on old cars, he said...
Rosemary Shahan is fighting to stop it.
'Agreeing to an e-contract is not like swiping a credit card at the grocery store,' says Shahan, president and founder of Consumers for Auto Reliability and Safety (CARS), a Sacramento, Calif.-based non-profit. 'There's a lot more money on the line, and you don't have the same protections. They (car dealers) argue it will expedite the transaction, though that's not necessarily a good thing for consumers. You want time to review a contract and whatever it is you're agreeing to.'"
CARS note: The author of this anti-consumer bill is Matt Dababneh (D-Van Nuys). A super-rich major car dealer in his district who is very active politically owns Keyes Lexus, which is being sued for allegedly cheating low-income Spanish-speaking consumers by overcharging them for unwanted, expensive add-ons. One consumer alleges he was charge over $6,000 in unwanted add-ons, and that the dealership failed to provide a Spanish-language copy of the e-contract, even though that is required by California law. The consumer is seeking a permanent injunction to prohibit the dealer from engaging in similar practices in the future.
Letter from the consumer attorney who is representing the Spanish-language consumers
Read more:
Benzinga: Showdown between California car dealers and consumers over e-contracting
Letters from consumer groups opposing the bill:
Large coalition of pro-consumer, pro-economic justice organizations opposes AB 380
Consumers for Auto Reliability and Safety opposes AB 380 (Dababneh)
Consumer Federation of California
CALPIRG
---