CARS gives consumers a voice on Capitol Hill,
Advocates for restoring Constitutional rights and access to justice,
Preserving funding for Legal Services for low-income consumers,
and
Improving cybersecurity from massive breaches like Equifax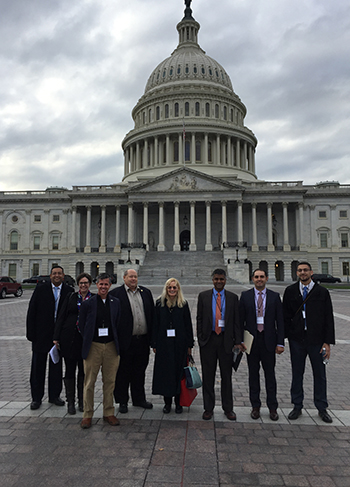 "Consumer advocates and lawyers will converge on Capitol Hill on Wednesday to try to convey to lawmakers — particularly those in the Republican camp — that ordinary people are getting hosed by recent decisions that tilt the playing field toward business interests.What's touted as Consumer Justice Lobby Day is being sponsored by the National Consumer Law Center and the National Assn. of Consumer Advocates. More than 100 consumer advocates and lawyers will meet throughout the day with lawmakers and staff members....
'The banks and financial industry have a lot more access than we do,' said Lauren Saunders, associate director of the National Consumer Law Center, a Boston-based nonprofit organization that focuses on the legal rights of low-income people. 'It's important for us to show up too.'
These have been challenging days for consumers as a Republican-controlled Congress and the nation's first billionaire-in-chief have moved aggressively to undo safeguards put in place by the Obama administration."
Read more: Los Angeles Times,
"Consumer Advocates Converge on Congress"
by David Lazarus
---