Winning Passage of Federal Rental Car Safety Act
President Obama Signs Raechel and Jacqueline Houck Safe Rental Car Act
Work still needed to close car dealers' "Loaner car loophole"
Working closely with Cally Houck, whose two daughters were killed by a recalled rental car, CARS spearheaded passage of major new federal legislation to protect consumers from unsafe recalled rental, loaner, and used cars owned by rental car companies, including many auto dealers. Despite opposition from auto manufacturers and auto dealers, the Raechel and Jacqueline Houck Rental Car Safety Act was included in the federal Highway Bill, known as the "DRIVE Act," and President Obama signed it into law. The Act is scheduled to take effect next June. It will prohibit nearly all rental car companies, including many car dealers, from renting, loaning, or selling recalled vehicles until the safety defects have been repaired. Existing federal law prohibits dealers from selling recalled new vehicles, but until now, there was no similar federal law regarding rentals and loaner cars.
"I'm thrilled that we've finally won passage of the Rental Car Safety Act named for my beautiful, treasured daughters, Raechel and Jacqueline," said Cally Houck, whose daughters were ages 24 and 20 when they were killed by a recalled, rented Chrysler PT Cruiser with a defect that caused it to catch on fire and lose steering.
The new law is a major new expansion of the National Highway Traffic Safety Administration's authority over safety recalls. For the first time, the agency will be able to police used vehicles provided by rental car companies, including car dealers, as rentals or loaners. Nearly all vehicles rented or sold by rental car companies will be required to be safe. Rental car companies are the largest purchasers of new cars in North America. They are also among the largest sellers of used cars. So this means that millions of used cars will also be safer, when they re-enter the used car market. However, thanks to a last-minute loophole added at the behest of auto dealers, the Act will exempt companies who rent or loan a fleet of 35 or fewer vehicles, on average – exempting many auto dealers. If a dealer rents, loans, or sells an unsafe recalled car, it would still be a violation of various state laws, but NHTSA is not able to enforce those laws.
The leading champions for passage of the Act were U.S. Senators Schumer, Boxer, McCaskill, Nelson, and Blumenthal, and Representatives Capps, Schakowsky, Butterfield, and Jones. The Senate measure was also co-sponsored by Senators Casey, Feinstein, Gillibrand, and Markey. The Obama Administration was also strongly supportive of passage.
Thanks to the new law, the National Highway Traffic Safety Administration will be able to police rental car companies and dealers who have fleets of 35 or more rentals or loaner vehicles, and fine them if they violate the law – preventing tragedies like the crash that killed Raechel and Jackie.
Read more:
LA Times: One mother spent over a decade after her daughters' deaths changing car rental laws
---

Working to expose the pitfalls of forced arbitration
Over a period of many months, CARS repeatedly provided expertise, information, contacts, examples, and perspective contributing to a groundbreaking multi-part series in the New York Times, exposing how forced arbitration is harming consumers and workers.
Arbitration Everywhere, Stacking the Deck of Justice
The New York Times
October 31, 2015
by Jessica Silver Greenberg and Robert Gebeloff
"By inserting individual arbitration clauses into a soaring number of consumer and employment contracts, companies like American Express devised a way to circumvent the courts and bar people from joining together in class-action lawsuits, realistically the only tool citizens have to fight illegal or deceitful business practices.
Over the last few years, it has become increasingly difficult to apply for a credit card, use a cellphone, get cable or Internet service, or shop online without agreeing to private arbitration. The same applies to getting a job, renting a car or placing a relative in a nursing home....
By banning class actions, companies have essentially disabled consumer challenges to practices like predatory lending, wage theft and discrimination, court records show.
"This is among the most profound shifts in our legal history," William G. Young, a federal judge in Boston who was appointed by President Ronald Reagan, said in an interview. "Ominously, business has a good chance of opting out of the legal system altogether and misbehaving without reproach."
Read more:
Arbitration Everywhere, Stacking the Deck of Justice
---
In Arbitration, a Privatization of the Justice System
The New York Times
November 1, 2015
By Jessica Silver-Greenberg and Michael Corkery
"Over the last 10 years, thousands of businesses across the country — from big corporations to storefront shops — have used arbitration to create an alternate system of justice. There, rules tend to favor businesses, and judges and juries have been replaced by arbitrators who commonly consider the companies their clients, The Times found.
The change has been swift and virtually unnoticed, even though it has meant that tens of millions of Americans have lost a fundamental right: their day in court.
'This amounts to the whole-scale privatization of the justice system,' said Myriam Gilles, a law professor at the Benjamin N. Cardozo School of Law. 'Americans are actively being deprived of their rights.'
All it took was adding simple arbitration clauses to contracts that most employees and consumers do not even read.
....The Times, examining records from more than 25,000 arbitrations between 2010 and 2014 and interviewing hundreds of lawyers, arbitrators, plaintiffs and judges in 35 states, uncovered many troubling cases....
Daniel Deneen said he was incredulous when he got a fax from a nursing home in McLean, Ill., about a client for whom he was a legal guardian.
The client, a 90-year-old woman with dementia, needed prompt care for bed sores. Unless Mr. Deneen agreed to arbitration, he said, doctors working at the nursing home would not treat her there.
'It was the most obnoxious, unfair document I have ever been presented with in over 30 years of practicing law,' Mr. Deneen said.
Once contracts with arbitration clauses are signed, nursing homes can also use them to force civil cases involving sexual assault and wrongful death out of the courts....
Fearful of losing business, some arbitrators pass around the story of Stefan M. Mason as a cautionary tale. They say Mr. Mason ruled in favor of an employee in an age discrimination suit, awarding him $1.7 million, and was never hired to hear another employment case.
While Mr. Mason's experience was rare, more than 30 arbitrators said in interviews that the pressure to rule for the companies that give them business was real."
Read more:
The New York Times: In Arbitration, a Privatization of the Justice System
---
"Driving a Hard Bargain: A Fiat Chrysler discount
will cost you the right to sue"
Los Angeles Times
October 16, 2015
By David Lazarus
"Each of Detroit's Big Three automakers offer a discount on new vehicles for employees, their families and friends.
But only one, Fiat Chrysler, requires that those using the discount give up their constitutional right to a jury trial in return for a few hundred bucks in savings.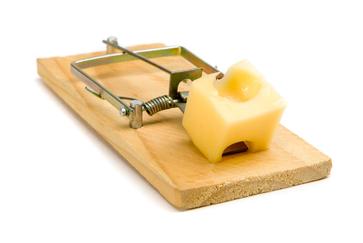 'It's like they're doing you a favor and, by the way, they're taking away your right to sue,' said Rosemary Shahan, president of the Sacramento advocacy group Consumers for Auto Reliability and Safety. 'This discount is like the piece of cheese on the trap that kills the mouse.'
'The purpose of this discount isn't to trick people into not being able to litigate against us,' said Rick Deneau, a Fiat Chrysler spokesman. 'We weren't trying to figure out some diabolical way for people not to sue us.'
Such clauses in consumer contracts aren't new. If you have a cellphone, a cable line or a credit card, you've almost certainly agreed to waive your right to sue or join a class-action lawsuit as a condition of service.
But until now, experts say, no major car manufacturer has sought to encourage customers to forgo their right to sue.
'This takes everything to a whole new level,' said Hal Rosner, one of California's top lawyers specializing in auto-fraud cases....
Many large businesses prefer arbitration because settlements are limited and because professional arbitrators often favor the corporate side. Arbitrators' fees are typically paid by the company in a dispute.
A 2007 report by Public Citizen found that over a four-year period, arbitrators ruled in favor of banks and credit card companies 94% of the time in disputes with California consumers.
Read more:
LA Times: A Fiat Chrysler discount will cost you the right to sue
---