1. Either
save your money and pay cash
or
Join a local credit union and establish credit
with them. It usually costs only about $25 to join. Ask them to help you improve your credit score, so you can get the best possible deal. Most credit unions offer courses in financial counseling and are happy to help members improve their credit scores. Sometimes a simple step, such as transferring a balance, can boost your score and save you a bundle.
2.
Find the best cars in your price range
, at
Consumer Reports
. Here's a list of vehicles recommended by Consumer Reports, from less than $4,000 to over $20,000:
Read the list of best used vehicles for under $20,000
3.
Decide what make, model and year of car is the best deal for you.
If you decide to get a loan, get it from your credit union or a bank -- NEVER from a dealer. Pre-qualify for a loan, before you shop for a car.
4.
Check online sites or local newspapers
for "by owner" ads for the make / model and model year you have selected.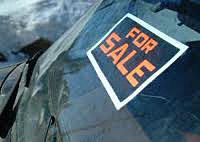 5.
Choose a car offered for sale by the owner.
Beware of "curbstoners" -- shady dealers who pose as the owner, but are actually dealers. Avoid auto dealers. Buy locally. Avoid cars sold sight unseen or in a different state. Insist that the owner show you his or her identification and the title to the car. Make sure the names and addresses match. Insist on seeing past service records, and review how well the vehicle has been maintained. Contact the former repair shop and ask them if they know of any major repairs that need to be done.
6.
Check out the vehicle history.
Get the Vehicle Identification Number (VIN) and enter it at
www.vehiclehistory.gov
. If you don't have access to a computer, ask a friend or reliable mechanic to check for you, and reimburse them the $4 to $7. If you want more details, you can also check private databases, but keep in mind they cost more. Remember: all databases have holes in them. A history search is only part of the story, and is NOT a substitute for an expert inspection.
7.
Inspect the car closely yourself.
Look for telltale signs of prior damage, such as:
Paint overspray
Stickers on the driver door jamb that show higher mileage than on the odometer
Work orders for repairs that show higher mileage than on the odometer
Ill-fitting parts, such as gaps between the doors and body, or a hood or trunk that doesn't close right
Shimmy in the steering wheel when you drive at freeway speeds
Tires that are worn unevenly

Car is out of alignment
Title brands noted on the title, such as "salvage," "junk," "flood," or "rebuilt" -- these vehicles tend to be very unsafe, and are worth far less than vehicles with "clean" titles. Keep in mind that a "clean" title does not mean the car wasn't damaged. Many states have very lax laws that allow junkers to evade title brands. Some crooks also alter or erase titles, to raise their profits from selling junkers.
Signs of flood damage:
Silt or rust in odd places, such as in crevices, the trunk, under carpeting
Electrical glitches (may be caused by corrosion from flooding)
Musty smell, mold or mildew
8.
Have the car inspected by a reliable, trustworthy mechanic BEFORE you agree to buy
or give the seller any money. To find a good mechanic, check out Car Talk's Mechanics Files -- with reviews written by other consumers -- at:
www.cartalk.com/content/mechanics-files
. Tell the seller where you want them to take the car, for the inspection. If you can get the time, go to the shop for the inspection.
9.
Check for safety recalls.
Make sure the mechanic checks to ensure that all the safety recall work has been performed. Many manufacturers also post recall information on their websites. If there are any recall repairs that have not been performed, tell the seller to take care of that before you buy, then ask for a copy of the work order from the dealer as proof of the repair. If in doubt, have the vehicle re-inspected to make sure the work was done properly.
10.
AFTER the car checks out OK and the mechanic confirms that it's safe to drive
, test-drive the car. Arrange to meet the owner at a safe, public place for the test drive, preferably during daylight. If you have family members or other passengers who will be riding with you, ask them to go with you for the test drive. If they're going to object to the car, better to know before you buy. If you plan to drive with children secured in the back seat, make sure their child safety seats fit properly. Consumer Reports provides more tips for how to make the most from a test drive, at:
www.consumerreports.org/cro/cars/car-buying-advice/guide-to-new-car-buying/at-the-dealership/the-test-drive/0702driv0.htm
.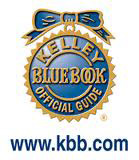 11.
Negotiate a fair deal.
IF the car checks out OK, ask the mechanic how much he thinks it's worth. Also check pricing services such as
Kelly Blue Book
or
True Car
. If the car needs more repairs, either have the seller pay to have it fixed, or offer them less. This is a major advantage to getting an expert inspection -- you are in a better position to negotiate a good deal.
12.
Complete the sale.
Contact your insurance company and make sure they're ready to cover you from the moment you put your key in the ignition -- or press the "start" button. Either pay with a cashier's check or get a check from your credit union for the price of the car, made out to the seller. Arrange with the seller to meet you at your local motor vehicle department or the AAA to do the paperwork. Be prepared to pay the applicable sales tax and licensing fees. Make sure that you get a receipt from the seller, and properly transfer the title.
Enjoy your newly purchased car

Drive Safely and Happily for a Long Time!!
4 rules for getting a car loan
Time / Moneyland
June 18, 2012
by Martha White
"If your credit is good, you still should not assume that you'll qualify for the 0% financing offers many dealers dangle in their TV and radio ads, says Rosemary Shahan, president of Consumers for Auto Reliability and Safety. She says roughly nine out of 10 buyers never qualify for that and wind up paying a higher rate.
Shop Around
"Our number-one piece of advice for consumers is never, ever get your loan from the dealer," Shahan says. It's advice other consumer advocates echo.
"Get preapproved for financing before you set foot in the dealership," says Chris Kukla, senior counsel for government affairs at the Center for Responsible Lending."
Read more:
http://moneyland.time.com/2012/06/18/4-rules-for-getting-a-car-loan/#ixzz1yPWYunTd