Warning about Car Dealers' Attempts to Enact Car Dealer
"License to Kill" Legislation, to Gut Existing State Laws that
Protect Consumers, Their Families, and Others Who Share
the Roads

"The multi-state push to let car dealers get away with selling you a defective car"
Center for Public Integrity in partnership with USA Today and Arizona Republic
April 4, 2019
By Rui Kaneya
Joe Yerardi and Pratheek Rebala contributed to this report
"Carlos Solis never knew he was driving with a "shrapnel bomb" inside his steering wheel.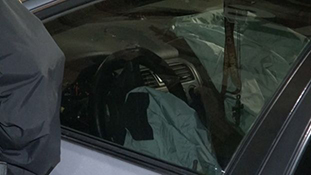 The 35-year-old father of two was waiting to make a left turn on a suburban road outside Houston when another car struck the front end of his Honda Accord, triggering its airbags.
Instead of protecting Solis, the defective airbags shot a piece of metal into his neck and severed his carotid artery, killing him within minutes....
For auto dealers, the string of accidents was a warning sign of what was to come: a barrage of lawsuits filed against them for selling recalled used cars without fixing them first.
Auto dealers came up with a plan to pre-empt the problem.
They crafted what's known as "model legislation" that would allow them to continue selling recalled used cars, so long as they disclosed open recalls to customers — somewhere in a stack of sales documents. They then turned to their army of lobbyists — more than 600 on call in 43 states — to help get the measure passed, one state at a time....
Lawmakers have been touting the bill as a consumer-safety measure. But it was written by Automotive Trade Association Executives, an industry group in Washington, D.C., that represents more than 100 executives from regional auto dealer associations....
But Rosemary Shahan, president of
Consumers for Auto Reliability and Safety
, a California-based consumer advocacy group, said auto dealers are only interested in protecting their bottom lines, not the safety of customers.
'If the dealers can get the bill passed, they will be able to say the only duty they have is to "disclose" that there is a safety recall, which can be hidden in a stack of documents and presented to the consumer only after they have already test-driven several cars, chosen a car, negotiated the price, applied for credit, and signed a purchase or lease contract,' Shahan said. 'Too late to be effective or meaningful as a form of disclosure.'
Read more:
Center for Public Integrity, USA Today, and Arizona Republic
:
"The multi-state push to let car dealers get away with selling you a defective car"
---
Raising Awareness about Scams Car Dealers Perpetrate, and How to Avoid Them

"Buying a used car? Here's some advice from experts"
North Jersey Record
March 4, 2019
by Melanie Anzidei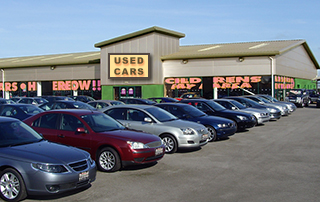 If you're careful, you can get a much better deal on a used car from another consumer, without the risks of buying from a dealer who profits from ripping you off.
"A scathing state report released this past fall has shone a light on the used car industry, prompting lawmakers to reconsider industry enforcement and to push for ways to strengthen laws to protect consumers from predatory dealers.
But, as consumers may know, buying a used car may be unavoidable....
Consumers can protect themselves from predatory sellers by educating themselves on their rights, said Rosemary Shahan, president of the California-based nonprofit Consumers for Auto Reliability and Safety.
Shahan has advocated for stronger consumer protection laws for car buyers nationwide for four decades, and was the driving force for California's auto lemon laws, which later became a model for all 50 states. She described the auto sales industry as the Wild Wild West, and said consumers are uniquely vulnerable during these kinds of transactions.
'You're at a big disadvantage because you have no idea what the condition of the car is,' Shahan said. 'The days when you could lift the hood and kick the tires and kind of know what was going on with a car are long gone.'
That's why her nonprofit put together
12 tips for buying a used car
, she said."
Read more:
Buying a used car? Here's some advice from experts
---
Calling on the National Highway Traffic Safety Administration to Require GM to Recall Cars with Faulty Airbags

"Driver hurt by airbag shrapnel as investigation drags on"
The Associated Press
By Tom Krisher
Published in The Daily Herald
February 20, 2019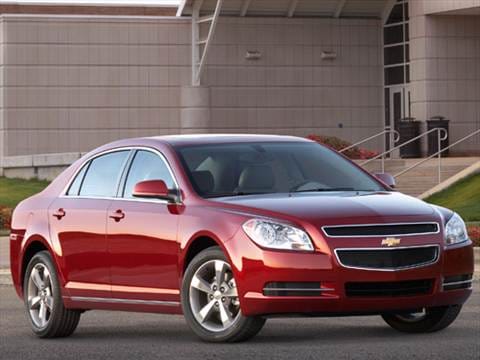 "DETROIT -- Nearly four years ago, the U.S. government's highway safety agency began investigating air bag inflators made by ARC Automotive of Tennessee when two people were hit by flying shrapnel after crashes.
The National Highway Traffic Safety Administration estimated that 8 million Fiat Chrysler, Hyundai, Kia and General Motors vehicles in the U.S. use the company's inflators. The investigation became more urgent in 2016 after a Canadian woman driving a Hyundai was killed by shrapnel from an ARC inflator.
But public records posted by the agency show little progress on the probe, which began in July of 2015 and remains unresolved.
Now another person has been hurt by an exploding ARC inflator, this time in a General Motors vehicle. Safety advocates say the slow investigation is a symptom of an agency that has done little to regulate the auto industry.
'That's really unacceptable. NHTSA should have gotten on top of it sooner,' said Rosemary Shahan, president of California-based Consumers for Auto Reliability and Safety. 'It's just really painfully obvious that it's a (safety) defect.'"
Read more: Daily Herald:
"Driver hurt by airbag shrapnel as investigation drags on"
---
Warning Consumers about Car Dealers' "Yo-yo"
Financing Scam

"Don't Let a Car Dealer's 'Yo-Yo' Financing Scam Reel You In"
Nerdwallet
February 19, 2019
By Philip Ree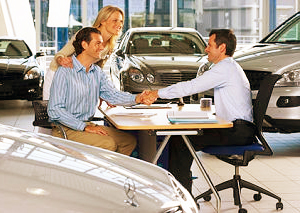 The best way to avoid the car dealers' "yo-yo" financing scam is to NEVER get your financing from the dealer. Always get your own financing from a trusted bank or credit union, before you agree to buy a car.
"If you buy a new or used car, and a few days later the dealer tells you there's been a problem with your financing, alarm bells should go off. You might be the victim of a "yo-yo" financing scam — so called because you're pulled back into the dealership to renegotiate the deal at a higher interest rate and worse loan terms....
Yo-yo financing 'is a significant problem with dealerships that cater to lower-income borrowers, and oftentimes for people of color,' says Rebecca Borné, senior policy counsel for the Center for Responsible Lending.
Rosemary Shahan, founder and president of Consumers for Auto Reliability and Safety, a nonprofit consumer advocacy organization, calls yo-yo financing scams 'epidemic.' Often, she says, dealers target people who are vulnerable or seem uninformed: young or older people, minorities, recent immigrants and even members of the military....
'Once you fill out that credit application, they know so much about you' and can then target victims, says Shahan. So it's important for all shoppers — especially those with poor credit — to be alert to early signs of a possible yo-yo financing scheme.
If the dealer persists, or threatens you, Shahan says it's time to consult an attorney. Visit the
National Association of Consumer Advocates
site, which lists attorneys who specialize in auto fraud cases. When handled correctly by an attorney, the situation can be resolved without any harm to your credit, Shahan says."
Read more: Nerdwallet:
"Don't Let a Car Dealer's 'Yo-Yo' Financing Scam Reel You In"
---
Exposing Car Dealers' Illegal Sales of Dangerous Unrepaired Recalled Used Cars

"Consumers, Beware: Used car dealers are selling vehicles despite open recalls"
The Chicago Sun-Times
by Stephanie Zimmerman
February 2, 2019
"In October 2016, Corey Jackson was at a used car lot in South Chicago Heights, signing the papers to buy a 2008 Buick LaCrosse.
He was excited about the leather interior, sunroof and heated seats — but he didn't know that the used car was the subject of a safety recall because of problems with an ignition switch defect already implicated in 124 deaths nationwide.
Some car dealers, including automotive behemoths CarMax and AutoNation, are violating state laws and selling dangerous recalled used cars without repairing safety recall defects, putting lives at risk.
The used car salesperson didn't mention the recall, Jackson says.
And because the Markham man bought the car used, he never got a notice from the manufacturer, General Motors.
Seven months later, on May 16, 2017, Jackson was driving home from work at WeatherTech, the car floor liner manufacturer, when he tried to pass a car on Bluff Road in Lockport Township. He sped up but quickly abandoned the attempt because another car was coming toward him from the opposite direction on the two-lane road. Suddenly, his car veered off the road and onto the grass, crashing into a tree.
The ignition switch had failed, Jackson's attorneys say, suddenly shutting off the engine and cutting power to the steering wheel, brakes and airbags.
Jackson was knocked unconscious in the crash. He was wearing a seat belt. But, with no inflated airbag, he slammed into the steering wheel. He lost several teeth and broke his jaw. The 37-year-old still walks with a limp from injuries to his hip and a knee and a broken ankle.
Now, Jackson is suing GM and the dealer that sold him the car, FJH Cars Inc. of South Chicago Heights, blaming them for putting him in harm's way with a defective car that was under recall the day he bought it....
Rosemary Shahan, founder and president of the nonprofit organization
Consumers for Auto Reliability and Safety
, says there's something wrong that no federal law is in place to prevent used cars that are under safety recalls from being sold. Shahan says used car dealers could easily check a car's recall status, 'but they don't do that. They just go ahead and sell it anyway.'
And she says, 'Most people just assume that, of course, the dealer's fixed the recall first.'
....
In some cases, people have been killed or injured in cars they didn't know were under recall. The 2004 crash deaths of two California sisters, Jacqueline and Raechel Houck, ages 20 and 24, in a rented Chrysler PT Cruiser that was under recall led to a 2016 federal law requiring rental car companies to take recalled vehicles out of service until they are repaired.
Legislation that would have imposed similar requirements on used cars was introduced in 2017 by U.S. Rep. Jan Schakowsky, D-Illinois, and Sens. Richard Blumenthal, D-Connecticut, and Edward Markey, D-Massachusetts, but failed under pressure from industry.
Schakowsky says she plans to try again to get a federal law passed.
'The best thing we can do to get recalled cars off the road is fix the problem before the car is on the road,' Schakowsky says. 'It's already illegal to sell a new car or offer for rent a car under recall. Used car buyers must have the simple assurances that known defects have been fixed before you drive the car off the lot.'
Some consumers have fared better in state courts, where they can sue under state laws that more broadly address the sale of defective products.
Corey Jackson, who couldn't work after his accident yet still owed payments on the totaled Buick, says he wishes his recalled car had never been put out for sale.
'It cost me my lifestyle, my job — damn near my life,' Jackson says. 'Just value the person and not just the sale.' "
Read More: Chicago Sun-Times:
"Consumers, Beware: Used car dealers are selling vehicles despite open recalls"
---