CARS is leading efforts to educate the public about
the impact of safety recall settlements with car dealers
"Check for Recalls before You Buy a Used Car"
"New legal settlement means used cars for sale with
safety recalls may become more common"
By Consumer Reports
April 21, 2017
"On Friday, New York Attorney General Eric Schneiderman announced settlements with 104 car dealerships that sold vehicles with unresolved safety recalls without informing the buyers.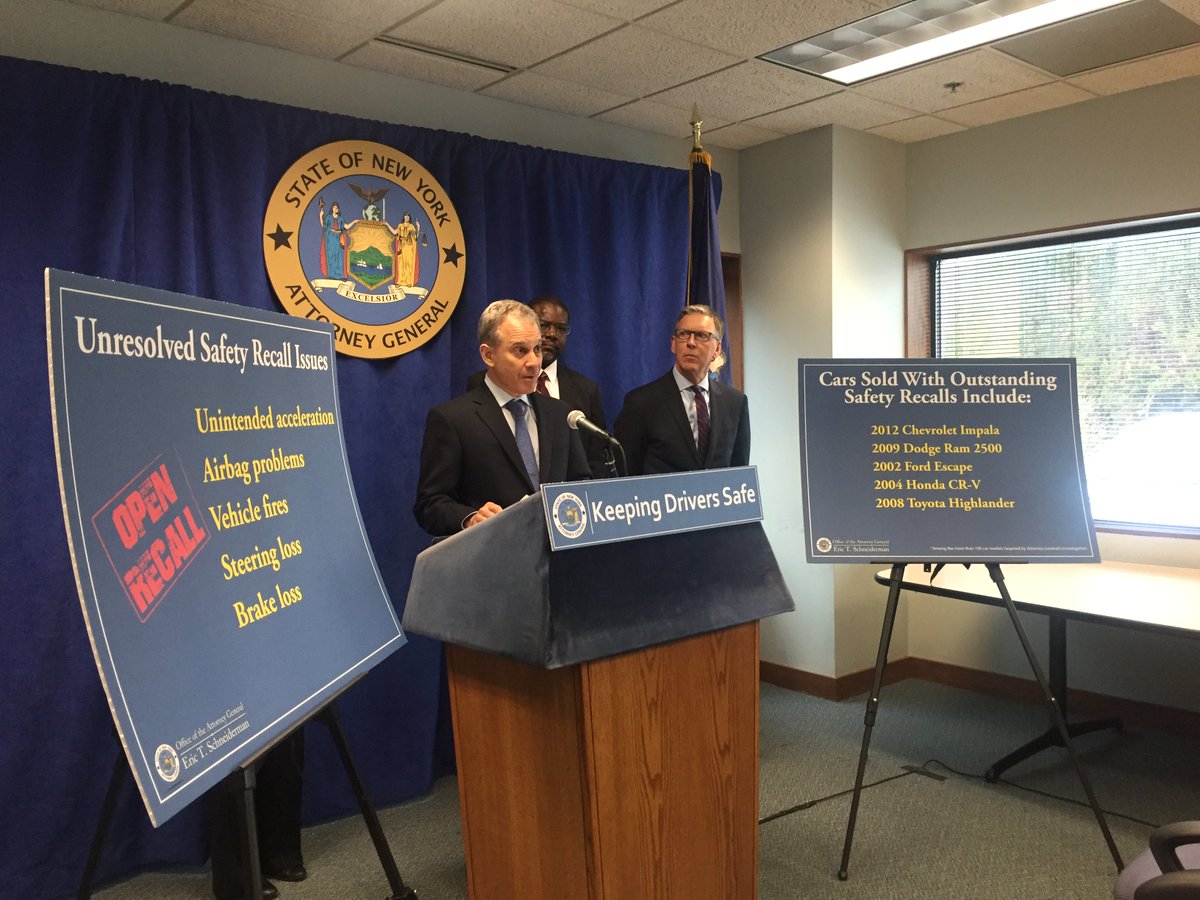 The settlements allow dealers to continue to market and sell used cars with open safety recalls as long as they disclose the issue in their advertising and in showrooms before the sale.
It's the latest wrinkle in a consumer-unfriendly trend that has opened up the sale of more potentially unsafe used cars to the public.
The settlements with the dealerships come weeks after the Federal Trade Commission finalized settlements allowing auto dealer companies to market used cars with unresolved safety recalls, as long as they provide a general statement in advertising that the cars might be subject to a recall.
The FTC settlements from March require used car dealers tell customers how to check for open safety recalls. It's unclear, however, if the FTC will require dealers to disclose open recalls they already know about...
Consumer advocates, who had called for an outright ban on this practice, say that the recent FTC settlements could encourage more dealers to sell cars that are unsafe.
They're allowing car dealerships to mislead buyers about the safety of their cars, says Rosemary Shahan, president of the California-based Consumers for Auto Reliability and Safety, which is suing the agency in federal court. Two other groups are also part of the lawsuit — the Center for Auto Safety and the U.S. Public Interest Research Group."
Read more:
Consumer Reports: New legal settlement means used cars for sale with safety recalls may become more common
---