CARS spearheads lawsuit to stop dealers from advertising unsafe, unrepaired recalled cars with killer safety defects as "safe," "repaired for safety," and "certified"
"New lawsuit could force used car dealers to repair recalled vehicles"
The Washington Post
by Richard Read
February 8, 2017
"Recalls have been making headlines for the past several years, but on used car lots, recalled vehicles aren't always easy to spot. That could change thanks to a new lawsuit filed against the U.S. Federal Trade Commission...
....massive retailer AutoNation saw the writing on the wall and announced big plans to repair all recalled vehicles before rolling them into showrooms. A year later, though, AutoNation abandoned that program: not only was repairing vehicles costing the company in lost sales, but CEO Mike Jackson also cited Donald Trump's win in the U.S. presidential election as a sign that legislative efforts to mandate repairs of used cars would stall.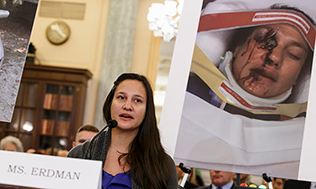 And stall they have. As a result, consumer groups like Consumers for Auto Reliability and Safety, the Center for Auto Safety, and the U.S. Public Interest Research Group have filed a lawsuit against the FTC....
Generally speaking, automakers forbid dealerships from advertising vehicles as "certified pre-owned" unless they've been through rigorous inspections and repaired for any safety problems. However, Ford recently told dealers that they can advertise vehicles as "certified", as long as (a) they don't include the word "safe" in their advertising, and (b) they have buyers sign waivers to indicate that they're aware the vehicle they're purchasing may be unsafe....
Even in today's contentious political climate, when everything is spun for maximum effect, words still mean things. If a car is listed as "certified pre-owned", it implies certain benefits, certain things that consumers can take for granted. Shifting the definition of the phrase is potentially hazardous to consumers' health. On that argument alone, the plaintiffs would seem to have a strong case.
On the other hand, the courts have a long history of believing in the principle of "caveat emptor": buyer beware. The court could cite such precedents and side with the FTC.
We're not lawyers or judges, so we won't comment on the likelihood of one verdict versus another. But we'll do our best to keep you posted."
Read more:
Washington Post: "New lawsuit could force used car dealers to repair recalled vehicles"
---
Sweet Victory for Military Family
Toyota drops lawsuit, buys back unsafe lemon car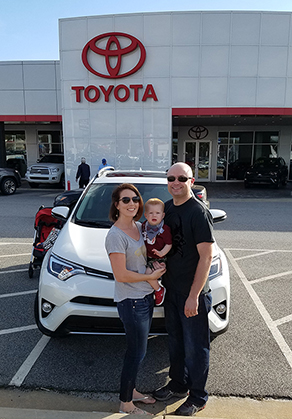 After a two-year ordeal that started when Toyota sold them an unsafe lemon RAV4, Army Tank Commander John Snell and his wife Christina are celebrating a very sweet victory.
Their ordeal started after a Toyota car dealership in Georgia sold the Snells a new Toyota RAV 4. About a year later, it began breaking down at unpredictable moments, leaving Christina stranded on winding country roads in the middle of winter in Germany, where John was stationed. At first, Toyota refused to repair their vehicle unless they paid for the parts and labor out of pocket in advance. Even after they persisted, Toyota failed to provide the necessary parts, leaving them without a vehicle for months. Eventually, a panel of arbitrators ruled that their RAV 4 was unsafe and declared it a lemon.
Toyota was ordered to take back their lemon vehicle and replace it, but they refused. Instead, they sued the Snells.
Why? Toyota wanted to get a ruling in court that would allow them to get away with selling defective new cars to military families in our country, without having to honor the warranties if the families are later stationed outside the U.S. and take their cars with them.
This is shameful. As Christina Snell wrote in a petition she filed on Change.org: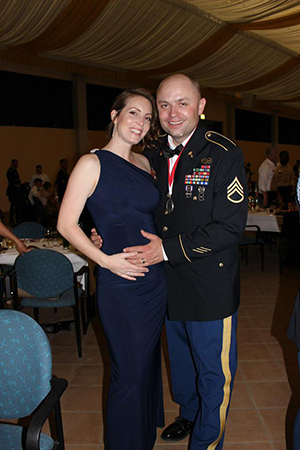 "I could not be more proud of my husband, who is a highly decorated Army Tank Commander. We're both honored to be a military family. When we learned we were going to be transferred to a duty station in Germany, we talked it over and decided to buy a brand new car, so we wouldn't have to worry about having reliable transportation while coping with all the challenges that come with being stationed overseas. When we went to a local Toyota dealer in Savannah, Georgia, we asked whether Toyota would honor the warranty, even if we were serving abroad. We were repeatedly assured that Toyota is a global company with dealerships and repair facilities around the world, and there was no problem. It even said in the warranty book that 'If you are using your vehicle outside the United States, US territories and Canada and need warranty service, contact a local Toyota dealership….The warranty repairs should be completed in a reasonable amount of time, not to exceed 30 days.' So we bought the new RAV 4.

Unfortunately, Toyota does not want to honor that commitment or their warranty. They claim that because we are in the military, and took the car with us to Germany, they do not have to comply with Georgia's auto lemon law. We are determined to fight back. Toyota boasts they made over $18 billion in profits last year. They should not make those profits at the expense of military families who are serving our nation and putting their lives on the line to help protect all of us from our enemies."
CARS heard about their ordeal, and helped them and their attorney, Michael Flinn, raise awareness about Toyota's outrageous and disgraceful conduct toward the Snells. Over 155,000 people signed the Snell's petition on Change.org, urging Toyota to buy back their lemon car. Many wrote comments such as "Toyota should be banned from selling cars on any military base."
For months, Toyota stonewalled. They even tried to keep evidence about John Snell's tours of duty and his military medals and awards from becoming part of the record before the Court. To his credit, Flinn did not back down, and never wavered in his defense of the Snells and their rights. Finally, Toyota agreed to drop their lawsuit against the Snells, buy back their lemon car, and replace it with a new 2017 RAV4. Plus they paid some fees. Under Georgia's lemon law, Toyota has to brand the title of the lemon RAV4 as a "manufacturer buyback," to help alert consumers about the car's history. They also have to repair the defects and provide at least a 12-month warranty.
An added bit of good news: Toyota also had to give up on winning an appellate court decision that could have allowed them to deny lemon law protections to ALL military families who ship their cars to duty stations overseas.
Many thanks to all who signed Christina's petition on Change.org. We are proud to salute Christina and John Snell for their principled perseverance, and for their courageous and exemplary service to our nation. They have played an important role in preserving important lemon law protections for ALL of our military heroes and their families.
---
CARS opposes allowing CarMax and other car dealers to engage in
false advertising regarding the safety of "certified" used cars with
lethal safety defects as "safe," and "repaired for safety"
On behalf of a coalition of leading consumer and safety organizations, CARS filed comments, opposing the U.S. Federal Trade Commission's dangerous proposed consent orders with CarMax, Asbury Automotive Group, and West-Herr Automotive Group.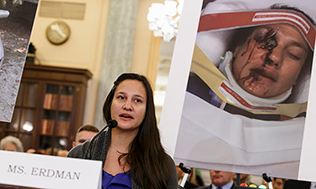 FTC would allow CarMax to advertise so-called "certified" cars with this defect, that caused Stephanie Erdmann to lose her eye, as "safe" and "repaired for safety" and passing a "rigorous inspection."
The groups warn that:
"As the FTC states, 'Unrepaired auto recalls pose a serious threat to public safety ... defects that have been the subject of recalls have led to severe injuries and even death for many consumers.'
[footnote #1]
We agree with the tragic truth of this statement.
Yet, despite the FTC's acknowledgment of the imminent hazards that can be posed by unrepaired recalled vehicles, the proposed agreements would allow [CarMax and the other car dealers] to advertise unsafe, unrepaired, defective recalled used cars with serious safety defects that have killed and injured people as
"safe," "repaired for safety issues,"
or
"subject to a rigorous inspection,"
without repairing the safety defects. They could do so if the advertising merely includes a contradictory, confusing, inadequate, and misleading disclaimer that the dealer sells cars that "MAY be subject to recalls for safety issues that have not been repaired" and the dealer subsequently provides other information that is also inadequate and much too late in the sales process to compensate for the initial false impression."
*1
Fed. Trade Comm'n, Analysis of Proposed Consent Order to Aid Public Comment, 81 Fed. Reg. 93931, 93933 (Dec. 22, 2016).
Read more:
Comments filed by CARS and many consumer and safety organizations, opposing FTC's dangerous proposed consent orders
---